[GHHF] Annadanam in Tirupati continued on May 7th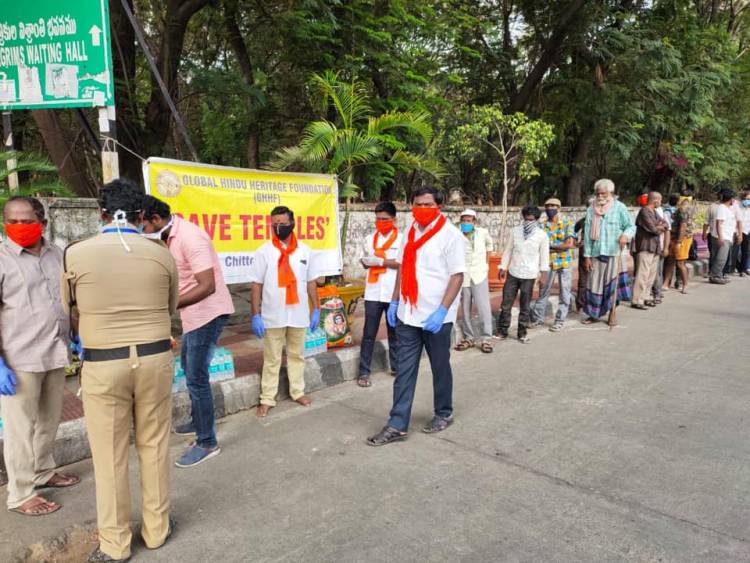 As we mentioned earlier, TTD discontinued Annadanam in Tirupati and nearby villages I about ten days ago. Global Hindu Heritage Foundation / Savetemples organization started providing meals in a needy ares and also people living on the streets. You can see our people were going around the streets also to make sure they are fed.
Today we provided about 250 meals to the needy. We are planning to provide Annadanam till May 17th.
UPDATING REGULARLY: Please visit http://www.savetemples.org as frequently as possible since we are going to update our activities in all six cities very frequently. All cities are either doing Annadana, feeding animals or serving Kashayam.
We would appreciate your donation to continue annadanam to the needy, poor, and tribals as well as animals.
Sponsor ONE day meals for $250.
PayPal Method: To donate visit our website. Click on the Donate button, then press the Purpose category, and select Annadanam Category or General Donation category.
By Check: Or you can send a check payable to:
GHHF, 14726 Harmony Lane, Frisco TX 75035. It is tax-deductible.
For more information, call
601-918-7111