Karya Siddhi Hanuman Temple Indianization Progress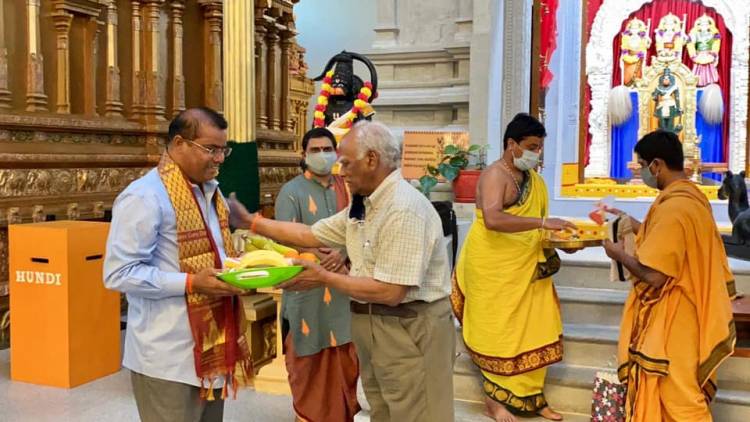 As many you know Sri Ganapathy Sachchidananda Swamiji, the founder of KSHT performed Kumbabhishekam in July 2015. Sine that time Sthapati Subramanyam was doing Indianization of the Temple. In 2019, Sri Swamiji inaugurated the 72 feet Rajagopuram. Sthapathi and his crew have been working diligently and completed about 90percent of Indianization of the Temple and is expected to be completed in about two months. Sthapati Garu who came in tha last week of January is now leaving to India on August 2.
He was recognised for his hard and dedicated work to complete the project on August 1, 2020. Please look at the progress up to this point. Some portion of the front will be completed soon. We want to appreciate his commitment and tireless work. We want to wish him the best.
Sri Swamiji was expected to come for the anniversary of the Temple in July. Due to Coronvirus pandemic, He postponed His visit to Hanuman Temple until it is safe to travel.