Religious Leaders in Andhra Pradesh appear on Zoom Meeting; Watch Live on YouTube.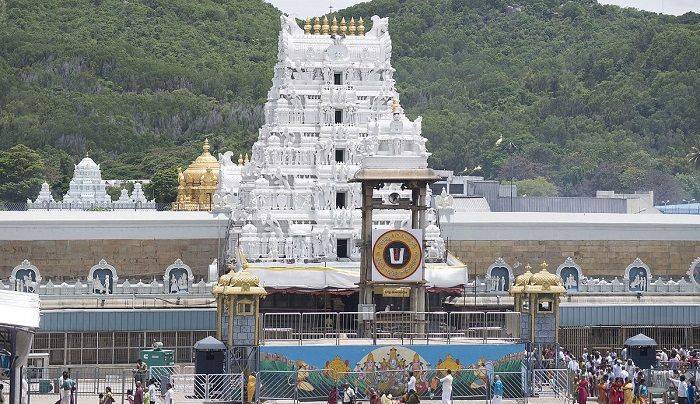 Sri Datta Vijayananda Teertha Swamiji, Junior Pontiffof Avadhoota Datta Peetham, Mysore expressed His desire to have a Zoom meeting with some of the Swamiji's and Peethadhipathis to discuss about what is happening in Andhra Pradesh. As we all know that some temples in Guntur and Prakasam Districts were destroyed; several murthies were broken in Pittapuram, Buttayagudem, Nidamanuru and other places; Radhas in Nellore and Antarvedi were burnt to ashes; some murthies werestolen from several Temples; sanctity is being compromised in many Temples: Non-Hindu are still being allowed work in Hindu Temples in spite of the government order, etc.
These incidents are not only hurting the sentiments of religious leaders, but the sentiments of all Hindus who are aghast to read about the plight of Hindu Temples on a regular basis.
India Time: The meeting will be conducted on ZOOM and is scheduled on Sunday (September 20) from 10:30 am – 12:30pm
US time: 1:00 am -3:00am EDT on September 20 (Sunday)
12:00 am – 2:00 am CDT on September 20 (Sunday)
10:00 pm -12:00 midnight PDT on September 19 (Saturday)
Watch on YouTube
Interested people maywatch the Meeting on YouTube.
Please forward this link to interested people
https://www.youtube.com/user/DallasHanuman/live
For further information contact:
Prakasarao Velagapudi, PhD
Karya Siddhi Hanuman Temple
Phone: 601-918-7111 (USA Number)
Religious Leaders Expected to Participate
Sri Datta Vijayananada Teertha Swamiji, Sri Ganapathy Sachchidananda Swamiji;Swami Paripoornananda Swamiji – Sree Peetham: Amma Karunayamayi – SMVA Trust; Sri Siddheswarananada Bharati – Sree Siddheswari Peetham, Kurthalam; Sri Ahobila Swamiji – Jeeyar Educational Trust; Sri Vidya Nrusimha Bharati Swamiji - Pushpagiri Peetham; Sri Siva Swamy - Shaiva Kashetram Guntur; Sri Kamalananda Bharati; Mata Siva Chaitanya – Chaitanya Tapovana Ashram ; Sri Subudhendra Swamiji – Raghavendra Swamy Mutt and others.