GHHF Ghar Waapasi in two villages near Tirupati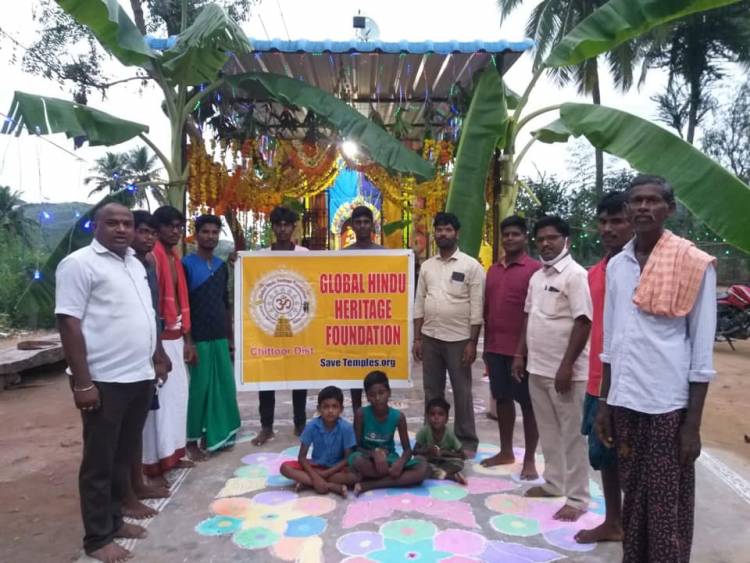 Global Hindu Heritage Foundation wan no able to organize Ghar Waapasi programs near Tirupati until now as that area is was considered Red area, meaning strict enforcement of movement is enforced. A few days ago, our GHHF Associates, Sri K Reddappa and Sri K. Subbanna went to two villages – Allamadugu in Veduru Kuppam Mandal and Chittathuru in Ramachandra Puram Mandalam. Both our Associates have acquainted with enough knowledge to compare and contrast Hinduism and Christianity. They went to several houses and talked about Hinduism. They mentioned that they may have missed the path due to several reasons and they really belong to Hindu Dharma and not the foreign religion – Christianity.
Unfortunately, many Hindus do not know much about their religion, let alone Christianity. When our Associates were talking about what is in the Bible they were surprised. Of course, they could not read either of the faiths. They realized how the Christian pastors distorted Hinduism and how they glorified Christianity.
WE NEED YOUR HELP
We appreciate it if you can help in hiring more people who can go to these villages to do Ghar Waapasi. We have employed 7 people so far. More people we hire more villages can be covered to welcome them back and also create Chaitanya (Awareness) among the students and villagers.
SPONSOR AN ASSOCIATE:
In order to expand our base and fire one Associate, it would cost approximately $3000.00 per year. Please consider sponsoring one associate. The more we can hire; the more we can reach our villages to conduct Ghar Waapasi.
DONATIONS
PayPal Method: To donate visit our website: savetemples.org. Click on the Donate button, then press the Purpose category, and select the General Donation category.
By Check: Or you can send a check payable to GHHF, 14726 Harmony Lane, Frisco TX 75035. It is tax-deductible.
For more information, call Prakasarao Velagapudi at 601-918-7111;
Email: ghhfusaorg@gmail.com