Christian Pastor sexually assaulted a poor girl in AP; Police refused to file a case against the pastor for more than one week; finally booked the Pastor.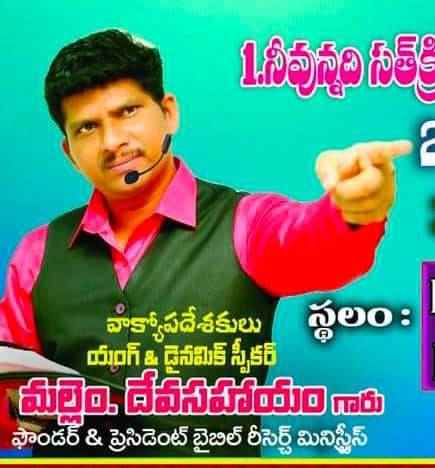 This is a common practice in Christian Churches in India to abuse the converted young girls. Many incidents are reported in the news media. But the government would not take any action against the Christians. Police are under pressure to hush up the case and threaten the victim with dire consequences. We should applaud the young girl for her tenacity and determination to file the case against the government machine. Few other examples of Sexual abuse by Christian Pastors.
How an Andhra Pastor Lured, Sexually Assaulted and Confined Women, The Quint, October 20, 2017
Andhra pastor sexually abused women in the name of the church...
Andhra Pastor Sexually abused Women in the name of Church. Asianet, March 31, 2018
Pastor arrested for 'sexual abuse' of girls in orphanage, The Hindu, August 18, 2018
Woman accuses pastor of rape in Andhra Pradesh, Times of India, April 8, 2020
Pastor Accused of Raping 24-Year-Old Woman in Andhra Pradesh. News18, April 8, 2020
Andhra Pradesh: Pastor attempts to rape minor girl in Vizag, held. Times of India, October 6, 2020
https://timesofindia.indiatimes.com/.../arti.../78665920.cms