Death Threat to Savetemples from a Christian Pastor; Case Registered in Hyderabad, Telangana.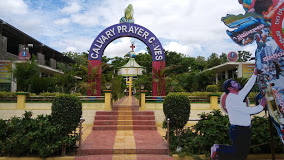 Dear Friends:
Following is the email we received in our website http://www.savetemples.org
PLEASE CLOSE YOUR ACCOUNT AND WEBSITE THAT IS SAVETEMPLES.ORG. OTHERWISE WE WILL KILL YOU SOON. OTHERWISE WE HACK AND DELETE YOUR ACCOUNT. WE HAVE WEAPONS. OUR VOLUNTEERS READY FOR BATTLE. KILL YOU IF YOU WONT DELETE.
On July 25, we have received this message through email from Pastor R. Praveen Kumar."One book, one God, and one way" is the Christian doctrine. Anybody who disagrees with this doctrine is condemned to hell. Even after 2000 years, since Christians are not able to make inroads into Hindu faith, they resort to violence and terror. They have always succeeded to convert many nations only through violence.
Christians in India are using every deceptive method to convert Hindus by even adopting all Hindu rituals to woo Hindus. Failing, they are resorting to their age-old tactic – threatening to kill.Pastor R. Praveen Kumaris following what Christians have always followed. Create fear in the hearts of Hindus with threats to kill as suggested in the Bible.
How many presidents abhorred Christianity?Thomas Jefferson (1743-1826) says, "Millions of innocent men, women and children, since the introduction of Christianity, have been burnt, tortured, fined, imprisoned: yet we have not advanced one inch towards humanity. What has been the effect of coercion? To make one half of the world fools, and the other half hypocrites. To support error and roguery all over the earth"
In the name of their God, Jesus, though out the history, the Christians fostered hatred, proclaimed exclusivity, demeaned the lives of other religious people, destroyed the idols, disfigured the images, converted forcefully, demolished Hindu temples, banned Hindu rituals and festivals, prohibited speaking native language, triggered violent encounters, inflicted horror on the children, disallowed wearing Indian dresses, dismembered children in front of their parents, and even proscribed the items such as betle leaves, turmeric, kunkum, flowers, coconuts, areca nuts, etc. This was all done in Goa and other places in India. They want to repeat those atrocities by threatening Hindus and their organizations.
What the Christians are doing today with their rampant Christian conversion machinery is reminiscent of Goa inquisition where the cruelties are the vilest. They do what Bible tells them to do as found in I Samuel 15:3, the prophet Samuel gives King Saul this commandment from the Lord: "Now go and smite Amalek, and utterly destroy all that they have, and spare them not; but slay both man and woman, infant and suckling, ox and sheep, camel and ass."The secular media is blind to the atrocities of proselytization, exclusivity and one god phobia, one wonders about their source of living. Are they abetting the atrocities of Christians? Are they sold to the Christian money machine?
Now Christians are getting emboldened with the recent elections in Andhra Pradesh and showing their real colors. Buttressed by the support of the so-called secularists, liberal media, so-called intellectuals, politicians, so-called Hindus and atheists, Christians and Muslims are targeting Hindus. It is time for Hindus to stand up and fight for their survival.
Below you will see the threatening email, IP address, Cell phone information, Calvary Church address, and Google location. We have provided additional information to Police authorities in Hyderabad. We will try to keep you updated on the course of actions being taken.
Thank you for all your support.