Request to Squash 50 percent Reservations to Candidates of SC, ST and BC in Hindu Temple Boards
Global Hindu Heritage Foundation
US Address: 14726 Harmony Lane, Frisco Texas USA 75035; Phone: 601-918-7111
India Address: Door # 19-41-S3-1406/16; KBR Brindavanam; Sumanth Home, Kaikala Cheruvu,
Tirupati, Chittoor District, AP 517 501
----------------------------------------------------------------------------------------------------------------------------------------------------------------------------
Request to Squash 50 percent Reservations to Candidates of
SC, ST and BC in Hindu Temple Boards
August 15, 2019
Honorable Sri Y S Jagan Mohan Reddy
Chief Minister Andhra Pradesh
Amaravathi, AP
Subject: Request to Withdraw 50% reservations for SC, BC, and ST from Temple Boards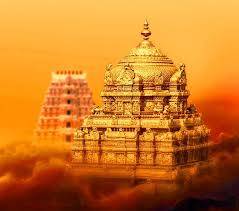 Dear Sri Jagan Mohan Reddy Garu:
On July 24, 2019, under your leadership, the Andhra Pradesh Legislative Assembly passed two bills that would be against the Indian Constitution that would not allow the government to interfere with the Hindu Temples management:
1) "In every Board of Trustees, there shall be 50 percent reservation out of the total number of nominated members (after excluding the ex-officio members) to the candidates belonging to SC, ST and BC communities."
2) "the Chairman, Tirupathi Urban Development Authority constituted under the Andhra Pradesh Urban Areas (Development) Act, 1975(Act 1 of 1975) shall be a member Ex-Officio."
1) 50 Percent Reservations is wrong
Global Hindu Heritage Foundation (GHHF) requests you to withdraw these two resolutions to respect the Indian Constitution. As you are aware that a certain percentage of reservations are made for socially and educationally backward communities and the scheduled castes and Tribes in the public sector units, union and state civil services, union and state government departments in all public and private educational institutions except in the religious/ linguistic minority educational institutions.
It means that percentage reservations for backward classes are excluded from the religious institutions. Any attempt to enforce the 50 percent reservations in the Temple Board is only to interfere with Hindu Religious Temple management and appoint Christians in the Temple management positions which are against the Indian Constitution.
Among these backward communities, there may be as many as 50-60 percent Christians. By appointing them to Temple Boards, you are appointing Christians to the Temple management positions. Since the Christians must proselytize and engage in missionary activities, the government is deliberately appointing them to Christianize Hindu Temples. It is tantamount to ruining the sanctity and sacredness of Hindu Temples.
Since nothing is mentioned about only Hindu candidates of SC, ST and BC will be appointed to the Temple Boards, it is certain that Christians are more likely to occupy the Temple Management positions. If the government is interested in maintaining the sanctity and sacredness of Hindu temples and not interested in tampering with the rituals and practices of Hindu tradition, the government should openly declare that only Hindus from backward communities will be appointed.
It is morally and ethically wrong to appoint either Christians or Muslims to the Temple Boards. As Chief Minister, it is your dharma (responsibility) to make sure every religion is able to follow their way of life as long as no religion threatens the very existence of another religion. No government has the moral or legal right to interfere with the management of their religious institutions.
Many people believe that you are more interested in Christianizing Andhra Pradesh by appointing Christians to the Temple Boards and allow their missionary work without any action taken by the government. Neither your government nor you will investigate the missionary activities directed at the employees of Hindu Religious Temples. We hope that you would monitor the missionary activities in and around Hindu Temples and take appropriate measures to correct the situation.
There should be a strict separation of state and religious institutions. Christian churches should not be interfered by the government by appointing Hindus or Muslims to manage them. Similarly, Mosques should not be managed by either Hindus or Christians.
Hence, we request you to withdraw the resolution allowing Backward classes – SC, ST, and BC communities - to be appointed in Hindu Temple Boards.
2) TUDA Chairman appointment to TTD Board is equally wrong
GHHF is opposed to the appointment of Chairman of Tirupathi Urban Development Authority as ex-officio to TTD Board. There is every possibility the TUDA chairman can be either a Christian or a Muslim. Appointment of such person may bring a Christian perspective to the Temple management and engage in missionary activity on the Hill. He may be a Hindu at this time. In future we do not know what kind of person may get elected.
Hence, we request you to withdraw this resolution as soon as possible before TUDA Chairman is appointment to TTD Trust Board.
3) Be a Chief Minister for all Religions
Practice whatever religion you want to practice. Allow other religions to practice their beliefs as long as they do not demean, destroy, insult, torture, kill, abuse and humiliate other religious people, religious scriptures, religious leaders and religious institutions. Take appropriate action immediately if any religion tarnished by other religious groups.
Be fair to every section without denying the opportunities for others. Please do not be carried away with power. Arrogance will mar the judgment. History will remember the people who are fair, impartial, open-minded and humble. Do not be a victim of power and fame. Let no segment of the population be denied the opportunities to favor another section. Last 20 years of happenings in political field should guide you not to interfere with the Hindu religion. Some have paid dearly. You are smart enough to ponder, deliberate and assess the temporality of power and fame which can evaporate if the decisions are not made for the welfare of all segments of the population.
4) Requesting to Withdraw both Resolutions
Based on our assessment we request the Honorable Chief Minister to withdraw:
50 percent reservations for SC, ST and BC candidates to Temple Boards, and
Appointment of TUDA chairman as ex-officio to TTD Board.
Thank you.
Dhanyavad
Prakasarao V Velagapudi, PhD
President, GHHF
Phone: 601-918-7111
Copy to: Sri Vellampalli Srinivas, Minister for Endowments
Sri L V Subramanyam, Principal Secretary
Dr. Manmohan Singh, Principle Secretary for Revenues
Sri Anil Kumar Singhal, Executive Officer TTD
Dr. M Padma, IAS, Commissioner, Endowments Dept.