GHHF Sai Krishna of National Hub interviewed Prakasarao Velagapudi on the Plight of Hinduism in Andhra Pradesh.
On October 4, 2020, Sai Krishna of National Hub posted his interview with Prakasarao Velagapudi, the President of Global Hindu Heritage Foundation, on what is happening to Hinduism in Andhra Pradesh. A number of issues were discussed in the interview such as the recent atrocities on Hindu Temples, breaking of Hindu Murthies, burning of Radhams (Chariots), insulting Hinduism. The year 2020 started with a major destruction of Hindu Temples, and Hindu Gods in Pittapuram. They destroyed as many as 23 Murthies going street by street and even Gods' pictures on Flexies. Initially, the government said that a mentally deranged person has done it. With intense protects by many Hindu groups, AP government has agreed to assign the case to CBI. Since the last 18 months, AP government is eyeing on the Hindu Temples' lands and also deplete the lands assigned to Goshalas. In order to do it, they removed Sri Gajapathi Raju Garu as Chairman of Sri Sailam Temple and replaced with his niece only to acquire the Temple lands stealthily. Similarly, Hathi Ram Matt's leader was removed from his position and tried to acquire the lands.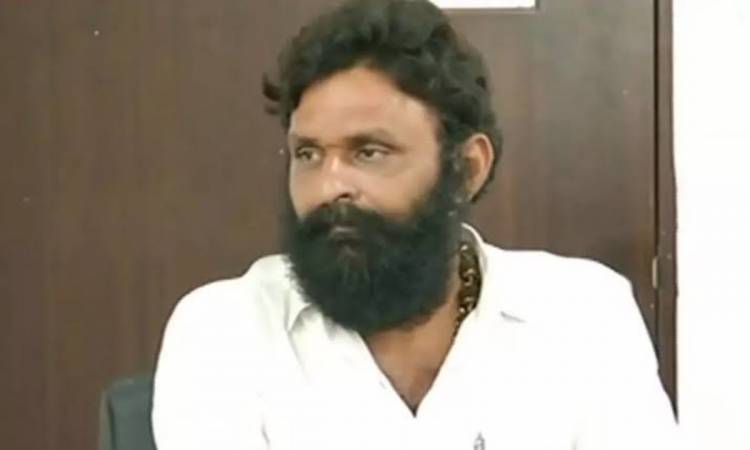 Kodali Nani's ignorant statements on the Declaration to enter TTD was insulting and it shows his utter lack of knowledge and his blind faith in his leader. These politicians are only interested in pleasing the party leaders even at the expense of stabbing their own mother. His criticism of Hindu deities was strongly condemned. His comparison of Hindu Temples and Mosques and Churches was addressed in the interview was like a mad dog barking with no knowledge. Similarly, Undavalli Arun Kumar's statement that nothing will happen to Sanatana Dharma was challenged.
Also discussed TTD's announcement to lift the Declaration allowing non-Hindus to enter Balaji Temple without declaring their religion is aimed at allowing CM Jagan Mohan Reddy to enter TTD to offer clothes to Lord Venkateswara. Age-old custom was erased for the sake of Christian Chief Minister by the TTD Board. These TTD members have become slaves to the government willing to tamper with the customs and traditions of the Lord Venkateswara.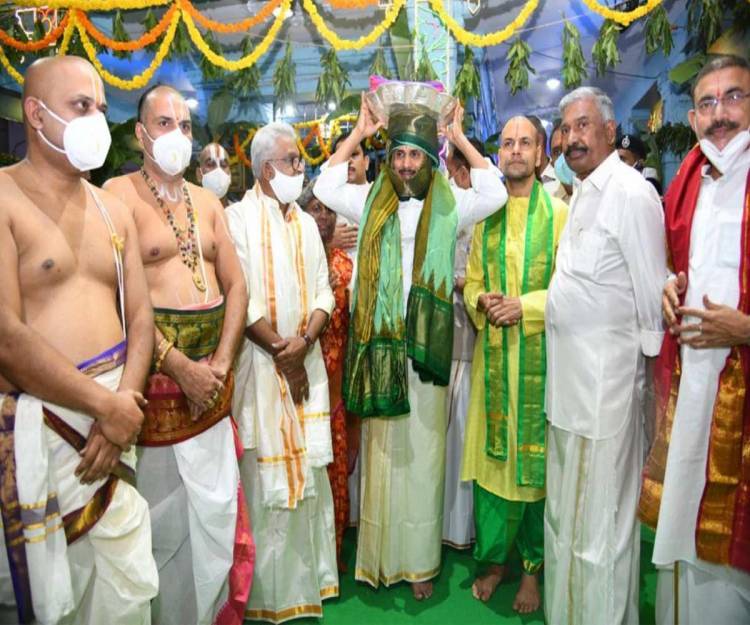 Also discussed about the rampant conversion going on all across Andhra Pradesh with the tacit support from the Christian Chief Minister and for the last 18 months, Christians have become more aggressive in conversion and attacking the Temples knowing that they have a friend as Head of the AP government. They know they can criticize Hinduism without ant fear or recourse. The Police have become the pawns in the hands of the Chief Minister.
We also talked about Ghar Waapasi and why Hindus should engage in the effort to welcome back those who have chosen a wrong path unknowingly. In fact, Prakasarao mentioned that he has written a letter to the Chairman of TTD Trust Board to initiate Ghar Waapasi. He mentioned that TTD and other Hindu Temples cannot sit idle when the Hindus are being converted in their own eyes. Hindu Dharma Prachara Parishad of TTD should be engaged in this effort to bring those converted Christians back to their mother religion.
It is noted that Hindus must wake up to the reality and demand the government to take appropriate steps to curb these atrocities which are happening on a daily basis after the new government came into power. They have to demand the politicians to be accountable for the welfare of all Hindu interests and see their Interests are also protected, not just minority interests.
Many other issues were discussed in the interview in TELUGU Language.
Please Click on the link to watch the interview in TELUGU