GHHF Distribution of Masks Farm labourers and Dry food items to the needy in Telangana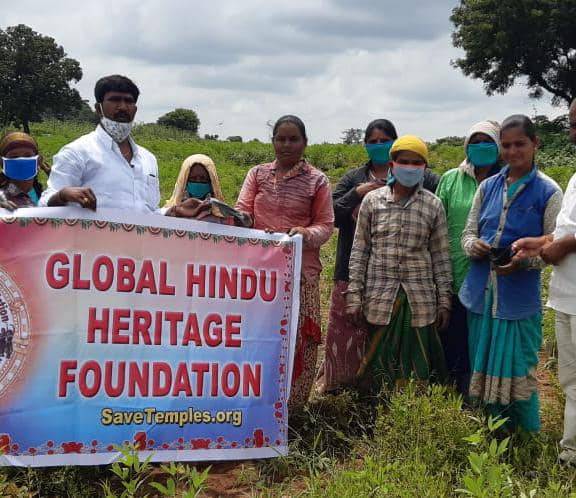 Global Hindu Heritage Foundation in association with Nity Satyam organization went around a number villages and distributed hundred of Face Masks to the labourers working on the fields and also talked about the mission of GHHF. We are committed to help the needy in various ways to enable the principles of Sanatana Dharma and why we should be proud of being in born in Hinduism.
About 25 families in villages received the dry food items enough for about two weeks. Corona Virus is still rampant in certain areas in Telangana.
Due to the virus we have paused the Ghar Waapasi program for the last one month. It will resume once the virus is levelled off.