[GHHF] Annadanam served in three colonies in Visakhapatnam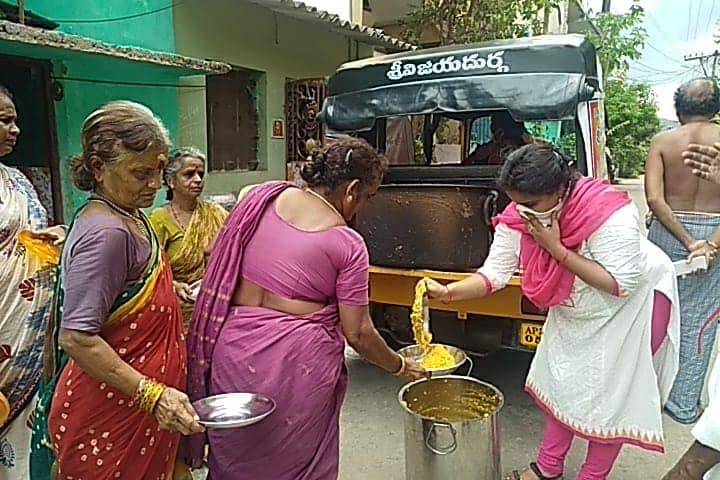 Many of you are aware that Global Hindu Heritage Foundation in association with Dana Dharma Charitable Trust and Sri Datta Manasa Peetham are serving meals in and around Visakhapatnam. So far more than 21,000 meals were served.

Last two days, Sri Sai Datta Lokeswarananda Swamiji and his team went to three wards 94, 95, and 96 and served more than 2000 meals.

We are planning to continue until lockdown is lifted.

Donations: If anybody is interested in sponsoring one day meals, you can send the donation by visiting our website.

One Day Sponsorship is $250

Visit the website, click on donation button, select General Donation category under Purpose.

www.savetemples.org