Training Hindu Children in INDIA about Sanatana Dharma by TTD is the utmost urgency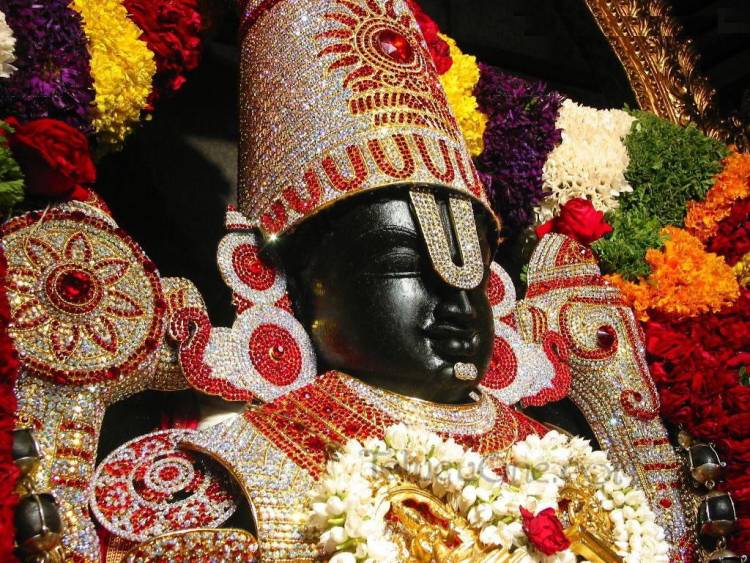 May 2,2019
TO:
Sri B. Lakshmikantham, IAS
Joint Executive Officer
Tirumala Tirupathi Devasthanam
Tirumala, Andhra Pradesh
Subject: Training Hindu Children in INDIA about Sanatana Dharma by TTD is the utmost urgency
Dear Sri Lakshmikantham Garu:
On behalf of Global Hindu Heritage Foundation (GHHF), I want to express my appreciation for your announcement that Tirumala Tirupati Devasthanams will take up classes on Hindu Sanatana Dharma to the children of NRIs (Non-Resident Indians). It appears that during your visit to Abu Dubai, you received a request from NRIs to train their children in the tenets of Hindu Dharma, Chaturveda, Ramayana and Mahabharata epics.Also, it was announced that expert scholars will travel to foreign countries in June and July to "train" NRI children.
The mission of Hindu Dharma Prachara Parishad (HDPP) "is to promote, propagate and preserve Hindu Sanatana Dharma as the official dharmic face of TTD by organising spiritual discourses, dharmic and devotional programmes." Children are our future. They would be the torchbearers of our Sanatana Dharma. The future of Hinduism would be in peril if we do not provide adequate training and transmit richness and uniqueness of our heritage.
TTD should Fulfill the need to Train HINDU Children
My purpose of writing this letter is to suggest that TTD should train the children in India under the Hindu Dharma Prachara Parishad for the following reasons:
There is no mechanism exists at this time to teach Hindu Children about their dharma and the richness of our scriptures.
In our tradition, there is no formal transition of knowledge to the next generation about Sanatana Dharma.
Families are not equipped to teach their children.
School curriculums are developed to teach minimum amount of Hindu dharma while other religions are glorified.
Hindu Temples have not adopted a plan to teach the children about the depth and greatness of Sanatana Dharam.
Conduct Classes to Hindu Children in India first
Thus, it is imperative that HDPP should be the champion of Sanatana Dharma and train the children in INDIA starting from the age 5 and up. Earlier the better. At that age they will absorb easily and retain the maximum amount of knowledge.
All the TTD supported educational institutions must teach Hinduism courses for students.
TTD should take the lead to encourage all "A" grade Hindu Temples to conduct Hinduism classes in the respective cities
It should also conduct Sunday schools for the children who do not go to TTD supported educational institutions.
Sunday Schools for Children in USA
In USA there are more than 1000 Hindu Temples. Out of which about 20-25 percent of them traditionally built based on Agama Sashtras. Majority of these Temples have been offering Hinduism classes for Children of ages 5 thru 15. They divide them into 3-4 different age groups to make sure they are taught at their levels.
The Sunday schools run concurrently with the school year, that is from August thru May. Usually these classes are offered for about 9 months.
The content of the material was initially developed by Swami Chinmayananda, the founder of Chinmaya Mission. It conducts classes all over the United States for children.
Similarly, Satya Sai Organization and Sri Ganapathy Sachchidananda Swamiji organization conduct Sunday Schools teaching the classes on Sanatana Dharma, Itihasas and Puranas. They conduct dance classes, art classes, Bhajan sessions, language classes, music lessons.
Under the leadership of Sri Ganapathy Sachchidananda Swamiji, more than children ages 5 thru 15 have memorized all 700 hundred verses of Bhagavad Gita.. Many of them even know the meaning of these verses. His goal is to train 1000 children to learn Bhagavad Gita in the next 2-3 years.
Many BAPS mandirs teach the arts, language, music, and philosophy that are the roots of Hindu heritage.
REQUEST
As we all know that our children are denied the opportunity to learn about their religion, culture and richness of our storehouse of knowledge hidden in our scriptures. It is this kind of knowledge will make then human. Without knowledge they are like a boat in the ocean without anchor. They will keep circling and circling without aim.
Knowledge is power. Once you acquire the knowledge in Sanatana Dharma, they will be our future and become our ambassadors. They feel proud of their culture. Once they appreciate the depth and richness of our culture, they develop appreciation to acquire a set of morals, ethics and character.
First thing first, please introduce Sunday Schools to teach about Sanatana Dharma to our children in India in all TTD supported educational institutions and also in the community in various neighborhoods. The effort should slowly expand to the whole State of Andhra Pradesh.
I would appreciate your involvement in drafting the plan to enrich our children in India.
Dhanyavad
Prakasarao V Velagapudi, PhD
President, GHHF