GHHF Volunteer Teams are being formed in each District in Andhra Pradesh. Please Call if you want to suggest interested Friends.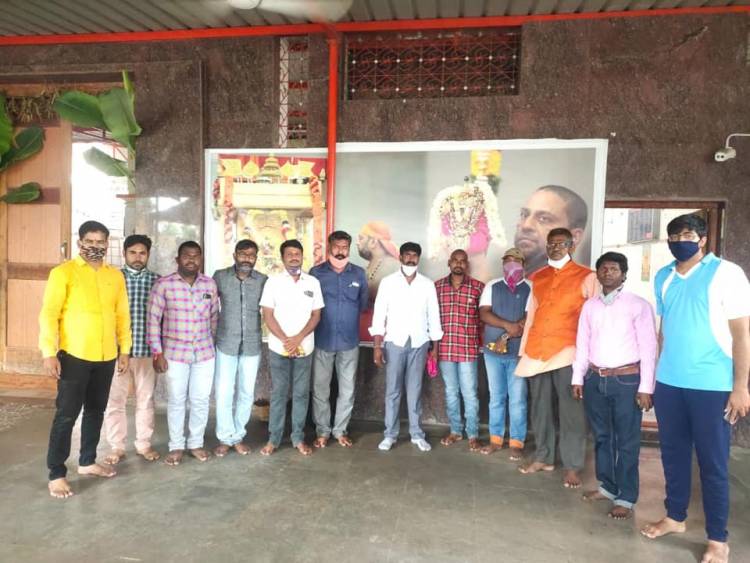 Global Hindu Heritage Foundation in association with Nitya Satyam, efforts are being made to organize different groups in as many districts. Lakshmi Nivas is traveling to many cities and meeting with the people who expressed their desire to preserve and protect our Temples and also undertake Ghar Waapasi.
In order to protect the Hindu Temples, to keep an eye on suspicious acts and to take appropriate action when some thing happens to our Temples in these districts, Volunteer Groups are being formed. Realization that many Hindus are being deceived by Christians who are only interested in converting the Hindus. Consequently, Hindu population is declining. These converted Hindus are being used to defame our Gods, break the images of Gods, attack the Hindu Temples, and burn Radhas. They become enemies and openly bedaze of Hindu dharma.
Volunteer groups are formed in these following cities:
Kurnool
Kadapa
Tirupati
Ongole
Nellore
Vijayawada
Now our group leader is heading to Godavari Districts and Visakhapatnam.
CALL US if you have friends in these cities who would like to be a volunteer to help protect our Hindu Temples and preserve our Hindu Dharma. Even nearby cities volunteers would be valuables for our mission.
WE NEED YOUR HELP
We appreciate it if you can help in hiring more people who can go to these villages to do Ghar Waapasi. We have employed 7 people so far. More people we hire more villages can be covered to welcome them back and also create Chaitanya (Awareness) among the students and villagers.
DONATIONS
PayPal Method: To donate visit our website: savetemples.org. Click on the Donate button, then press the Purpose category, and select the General Donation category.
By Check: Or you can send a check payable to GHHF, 14726 Harmony Lane, Frisco TX 75035. It is tax-deductible.
For more information, call Prakasarao Velagapudi at 601-918-7111;
Email: ghhfusaorg@gmail.com