[GHHF] Savetemples Office in Tirupati Honors Street Sweepers on Dr. B. R. Ambedkar Jayanthi – April 14.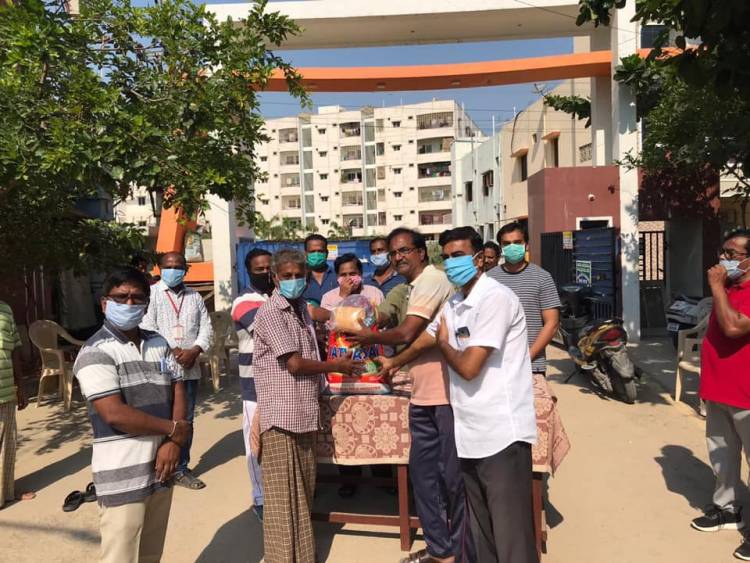 In recognizing the services of the street sweepers who maintain the cleanliness of the neighborhoods and to acknowledge the dignity of labor, Savetemples office employees K. Reddappa and K. Subbanna honored a few street sweepers with GHHF shawl and some cash in Tirupati.
The neighbors to our office heard about it and then about ten houses in the neighborhood joined Savetemples Office and invited the sweepers and recognized them with shawls and cash. Many of us know that Dr. Ambedkar fought for social, economic, religious and political freedom. Before Independence, Dalits were discriminated against and treated unfairly by society. He regarded the caste system as a system of graded inequality. To escape from the being discriminated, he studied Sikhism, Islam, Christianity, and Buddhism.
Dr. Ambedkar fought for equal rights and dignity of labor for all the communities. With justice on our side, I do not see how we can lose our battle. The battle to me is a matter of joy… For ours is a battle not for wealth or for power. It is a battle for freedom. It is a battle for the reclamation of the human personality.— Dr. B.R. Ambedkar, All-India Depressed Classes Conference, 1942