GHHF Participated in Efforts to do Blood Donation, Provide Food Items to the needy, and Stop Cows being sent to Slaughterhouses in Telangana.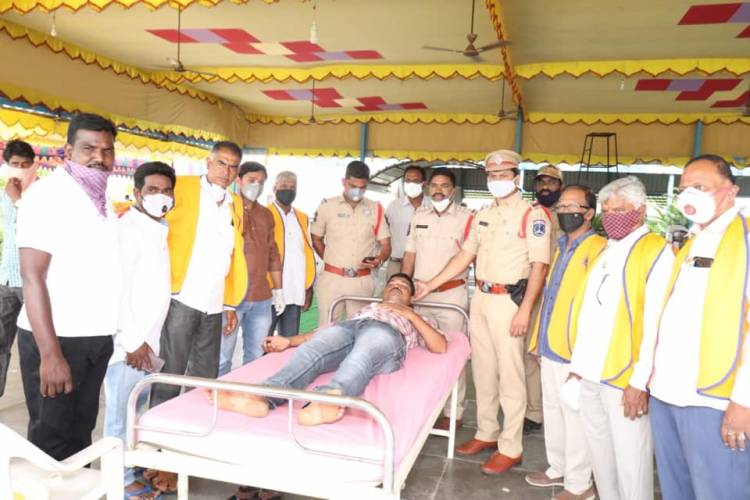 ​Global Hindu Heritage Foundation (GHHF) has been working closely with various organizations in India for a number of years to make difference in the lives of people who needed much in different fields. Dharma is central to Hindu Heritage which embraces tolerance, patience, non-violence, and respect for human life and dignity.
1) In association with Nitya Satyam organization and Lions Club, GHHF helped to donate blood as per the request of Red Cross. More than 250 people donated blood for the people who desperately needed during this Coronavirus period in Telangana State.
2) Nitya Satyam and GHHF have distributed food items and vegetables for the needy people in select villages in the State of Telangana.
3) Muslim scholar Moulana Abdul Kareem said, "Bakrid means a festival during which sheep are sacrificed. Worldwide, the festival is called Id-ul-Adha or the festival of sacrifice. But in the Indian sub-continent it is named Bakrid." Nizam of Hyderabad way back in 1920 had issued 'firman' (order) banning slaughter of cows. Since that time, many Islamic scholars urged Muslims to sacrifice only goats and sheep in order to uphold communal harmony. But many Muslim leaders for their political survival remain silent. Cow mafia is promoting the transportation of cows from across the country to different slaughterhouses to celebrate Bakrid.
Cow transportation and slaughtering continuing unabated. GHHF joined hands with Nitya Satyam organization to stop the transportation of the cows, called the police and handover the vehicles that are carrying the cows. Efforts will continue.
Donations:
PayPal Method: To donate visit our website: savetemples.org. Click on the Donate button, then press the Purpose category, and select General Donation category.
By Check: Or you can send a check payable to:
GHHF, 14726 Harmony Lane, Frisco TX 75035. It is tax-deductible.
For more information, call
601-918-7111
Email: ghhfusaorg@gmail.com.