[GHHF] Dr.Subramanian Swamy's Three Comments on TTD are misleading and inaccurate.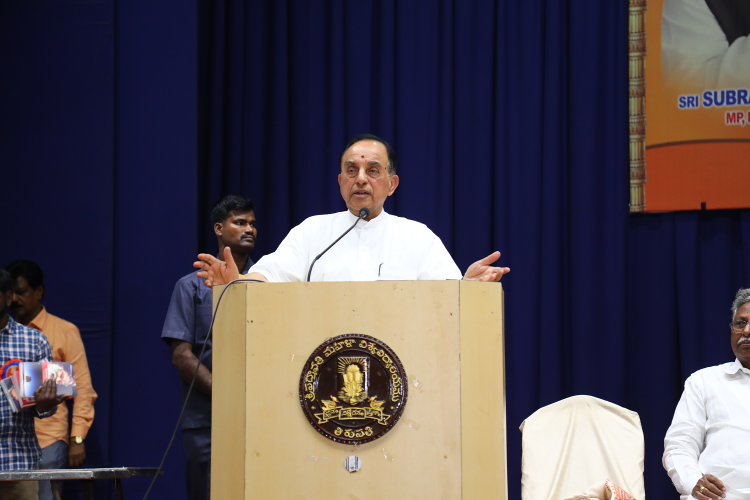 Global Hindu Heritage Foundation (GHHF) has written a letter to Sri Anil Kumar Shingal Executive Officer of TTD and discussed about various issues related to TTD. Four of us went to meet EO on December 23 and talked about issues related to TTD and the experience of an employee in the hands of few Christians in BRRD hospital. We talked about how Hindu nurses were being insulted, how they insult Lord Venkateswara as shila (stone) and how they demean prasadam as Seitan food. In our discussion EO agreed to install CC cameras to monitor them and see what action can be taken.
In that letter we mentioned that there are as many as 15-20 percent employees are practicing Christians working in TTD. This based on one interview with one of the nurses and three other people. Sri Shingalji never contested that figure. He never said that our figure was false during our on-hour face to face conversation.
The letter I submitted to EO was shared with Dr. Subramanian Swamy before the meeting we organized in Tirupati on December 29, 2019.
Statement by Dr Swamy at a Meeting Organized in Tirupati on December 29, 2019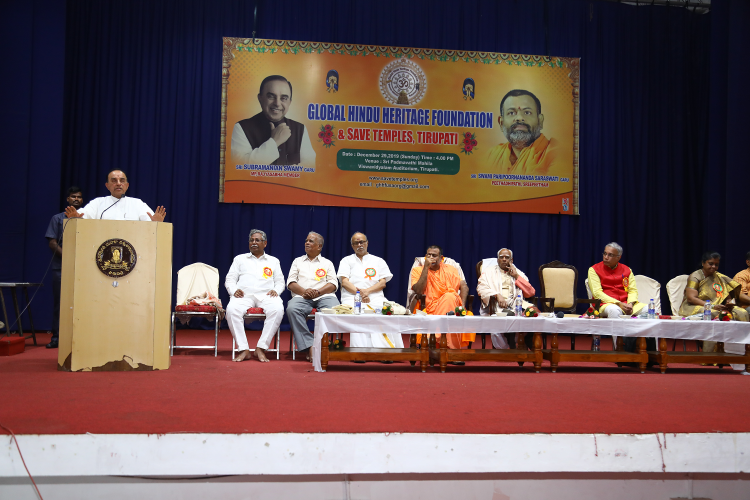 On December 29, GHHF organized a meeting with Dr Subramanian Swamy and Sri Swami Paripoornananda Saraswathi in Sri Padmavati Mahila University Auditorium. At that time, Dr Swamy stated that "I do not believe in the propaganda being done by the opponents of chief minister YS Jaganmohan Reddy that he is trying to Christianize Tirupati as I have found no evidence of it."
This statement angered many people who are familiar with TTD who have been working to preserve the sacredness of TTD. Many people including former high-level employees wanted to find out what king of evidence Dr Swamy had to make a blatant statement.
I requested him to share that evidence so that we can pass on that information to all our friends. Dr Swamy did not respond to my request to provide the evidence he might have.
Realizing the pressure some of the Hindu nurses are experiencing, Sri Shingalji himself mentioned that he will require all the BRRD hospital employees to attend Special Puja performed every Saturday where somebody will be assigned to put Tilak on forehead, give prasadam to be eaten there itself, offer Theertham to drink and observe doing pradakshina. He even agreed to install CC cameras to monitor the employees practicing Christianity to take appropriate action against non-Hindus.
Additionally, on August 25 the Chief Secretary of Andhra Pradesh L V Subramanyamsaid,"taking a serious view of the reports of proselytization in Tirumala and all over non-Hindu employees working in the Tirumala Tirupati Devasthanam,… those who were engaged in such activities should voluntarily give them up, so as not to hurt the sentiments of devotees." In fact, he even stated that "surprise inspections will be conducted in the houses of employees to ensure they are not practicing other religions." (The New Indian Express, August 26, 2019)
If there are no employees practicing Christianity, and if no Christianization is taking place, why would the Chief Secretary make that kind of announcement and ask the authorities to make surprise visits to the houses of non-Hindus?
If no such Christianization is happening, why L V Subramanyam was not contradicted by Chief Minster Jagan Mohan Reddy, TTD Board Chairman Y V Subba Reddy, or TTD Executive officer Anil Kumar Shingal. That means they all know that the Christianization is going onTTD and other Temples.
The question is where did Dr Swamy get the information to say that there is no evidence of trying to Christianize Tirupathi?
Two Statements during an Interview with Anuraag Saxena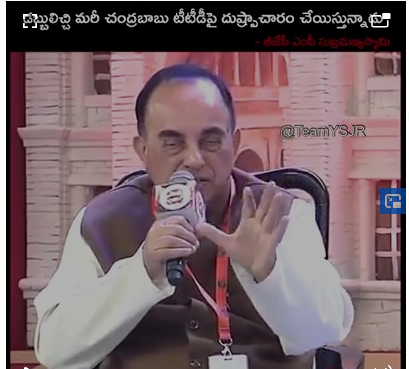 In a recent interview with Mr. Anuraag Saxena, Dr Swamy made two statements that are either incorrect or misleading.
1) Dr Swamy stated that 44 non-Hindu employees are appointed by Chandra Babu Naidu government. This is an incorrect statement. They are appointed over a period of several years by different governments. In fact, they are appointed since 1989. New India Express quoted EO Sri Shingal as stated on January 6, 2018 that "We have identified 44 people who got appointed in the TTD against the guidelines since 1989. Majority of them are employed under the compassionate ground category. We are now contemplating sending them to other State government departments."
Hindustan Times reports in February 2018 that EO Sri Shingal stated that "The official inquiry revealed that as many as 35 non-Hindus were recruited between 1988 and 2007 in various cadres. Even after the issuance of the order in 2007, another seven non-Hindus got recruited in TTD against the guidelines".
Dr. Swamy's statement that all 44 non-Hindus were appointed by Chandrababu Naidu government is totally wrong.
When TTD was planning to transfer them to other government departments, they went to High Court and got stay order on February 14, 2018. Hindustan Times states " The Hyderabad high court on Wednesday stayed the transfer of 44 non-Hindu employees, initiated by the TTD on the ground that they were recruited in violation of the service rules of the institution. As of today, the stay order is in force. It has not been lifted to our knowledge.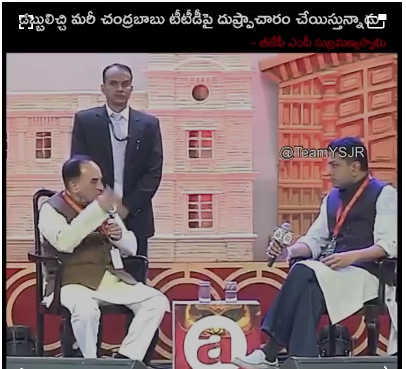 As you can see that it was during Chandra Babu Naidu time, TTD was planning to transfer them to other government departments which was blocked by High Court.
2) Dr Swamy stated that the present government (Jagan Mohan Reddy Government) has issued orders to transfer these 44 employeesto other governmental bodies. In fact, these transfers were planned in 2018, not during the Present government. To our knowledge no such Order was issued by Jagan government.
Two questions regarding this statement:
1) Can any government issue order to transfer the employees when High Courts' Stay Order is in force?
2) Is there a copy of the order issued by Jagan government to transfer them to other government bodies? To our knowledge that Jagan government did not issue any order to transfer these 44 non-Hindus to other department.
The statement that Jagan government issued orders to transfer the 44 non-Hindus to other government bodies is misleading.
I have requested Dr. Swamy to clarify on these matters. No response is received as of today.
Thanks.
Prakasarao Velagapudi, PhD
GHHF