Save Temple Should Be the Mission of Every Hindu says Sri C Ramachandraiah, Endowment Minister
Thursday, August 16, 2012, 9:14
This post has already been read 667 times!
"Save Temple Should Be the Mission of Every Hindu"
Sri C Ramachandraiah  Endowment Minister – Dallas, Texas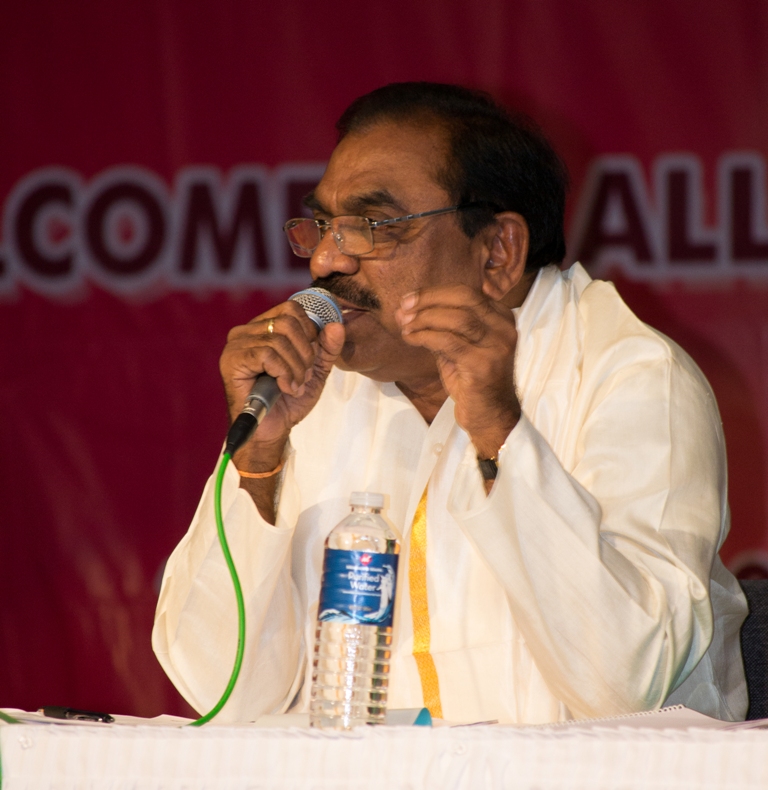 Dallas, Texas: "Save temple should be the mission of every Hindu.  Temple is nothing but the roots of our civilization.  Everyone should participate to bring back the glory, rich heritage and sanctity of the Hindu temples.
"It is high time that every Hindu should realize, react and take the ownership of preserving and protecting the Hindu temples and our culture" said Ramachandraiah during Symposium on State of Hindu Temples at DFW Hindu Temple in Irving, Texas USA held on August 11, 2012.
The Global Hindu Heritage Foundation & savetemples.org organized a historical symposium in Dallas where hundreds of Hindu Temple admirers and representatives participated and gave valuable suggestions to the honorable minister to improve various aspects of Hindu temples in Andhra Pradesh.  The Honorable Minister was brought to Dallas by the efforts of Ghazal Srinivas, honorary ambassador and voice of Global Hindu Heritage Foundation and savetemples.org.   Praksasarao Velagapudi, President of Global Hindu Heritage Foundation, coordinated the event along with local committee members. Dr Ghazal Srinivas, Brand Ambassador for Save Temples mission presided over the symposium.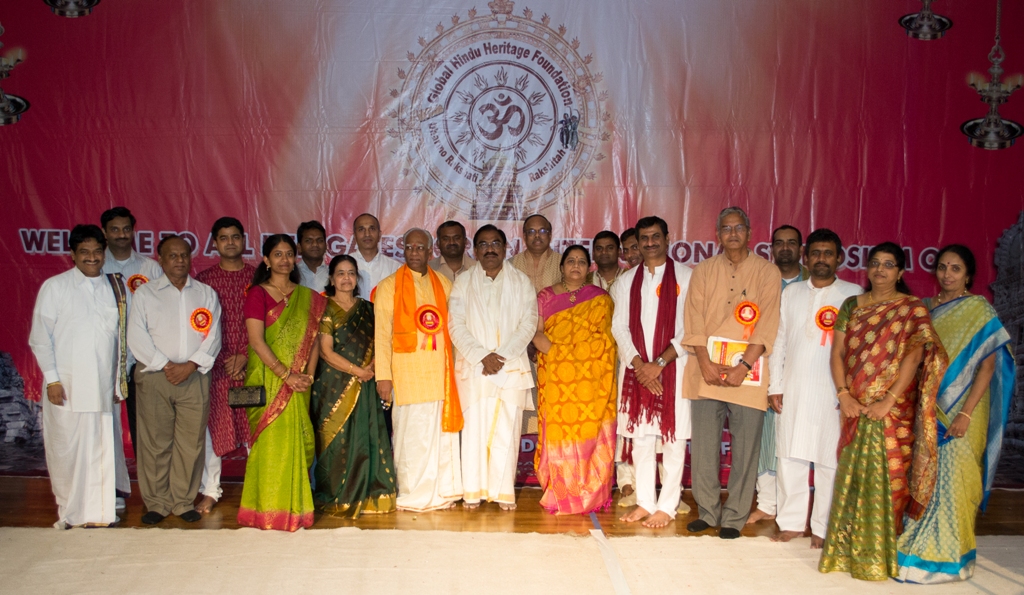 The following speakers spoke on topics listed below:
Puligandla Viswanadham – Encroachment on Hindu Temple Lands
Rajesh Veerapaneni – Auction and Sale of Temple Lands
Raghavendra Prasad – Renovations and Upkeep of Temples
Ravi Pattisam – Jewelry Inventory at Temples
Padma Sonti – Protecting Cows
Krishnamurthy – Priests, Salaries, and Training
Gopal Ponangi – Conversion and Missionary Activities
Laxmi Tummala – Temple Tourism
Satyan Kalyandurg – Appointment of Board Members
Prasad Yalamanchi – Vision of Hindu Temples
Krishna Athota – Use and Diversion of Temple Funds
Sesharao Boddu – Salaries and Benefits
Matching Grants: The honorable minister made a surprise announcement that the government of Andhra Pradesh is ready to participate in a scheme where they will be matching private donation funds to help renovate temples.  He also announced that the government may consider the prestigious health initiative, Aroghya Sri for Archakas, appoint a few NRIs into Dharmic Parishat, create Aalaya Sevadal, produce video documentation on temples of Andhra Pradhes, provide special free transport services for Dalits from different parts of Andhra Pradesh to Tirumala.  He also said that necessary actions will be taken against those who are propagating other beliefs in the premises of Hindu religious organizations.
He expressed his surprise feelings about the truthful and passionate concern of the NRIs towards the save temples mission.  Later, at the end of the session, GLOBAL HINDU HERITAGE FOUNDATION, Save Temples, and other organizations jointly honored Honorable Minister with a title of Aalaya Parirakshana Bandhu.  The symposium was inaugurated by lighting of lamp by Honorable Ramachandraiah and local GHHF members.  Rajesh Veerapaneni and Gopal Ponangi acted as masters of ceremony for the symposium.  Mr. Ramamurthy, chairman of DFW Hindu Temple, offered a vote of thanks.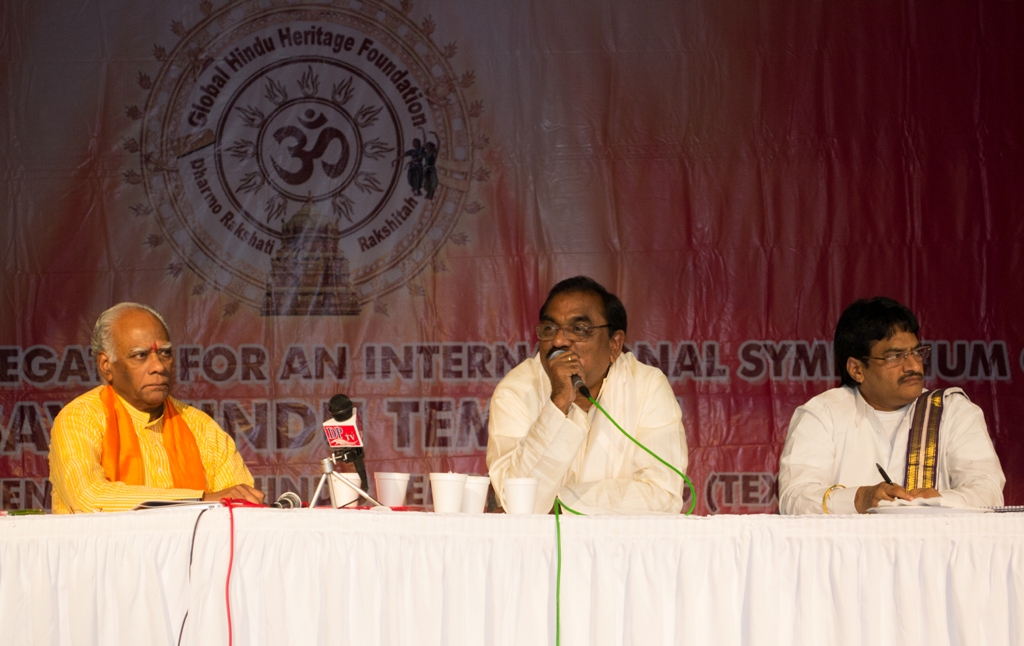 You can watch videos of the event here:
Honorable Sri C. Ramachandraiah, Minister for Endowments Department answering Questions
Speech on the importance of cows in Hindu Religion by Padma Sonti, Kuchipudi Dance teacher
Dr.Raghavendra Prasad speech about the maintenance of temples in Andhra Pradesh.
Dr.Puligundla Vishwanatham talking about temple Lands at the Symposium.
Mr.P.Krishna Murthy from DFW Temple giving a speech at the Symposim.
Dr. V.V. Prakasa Rao speaking at "Adapt a Temple" program at NATS
Ranakumar Nadella speaking at "Adapt a temple" event by NATS
GLOBAL HINDU HERITAGE FOUNDATION committee members took an active part in making this a successful event.
Rajesh Veerapaneni
Gopal Ponangi
Ram Yalamanchili
Viswanadham Puligandla
Satyan Kalyandurg
RK Panditi
Srikanth Akula
Srinivas Kodavatiganti
Ravi Pattisam
Ramakrishna Vellanki
Vijay Kollapaneni
Raj Jayanthi
Abhinav Dahagam
Raghavendra Prasad
Ram Yalamanchili
I.V. Rao
Jayesh Thakker
Kalyan Jarajapu
Krishna Athota
Mahesh Rao Choppa
Rajendra Narayanadas
—————————-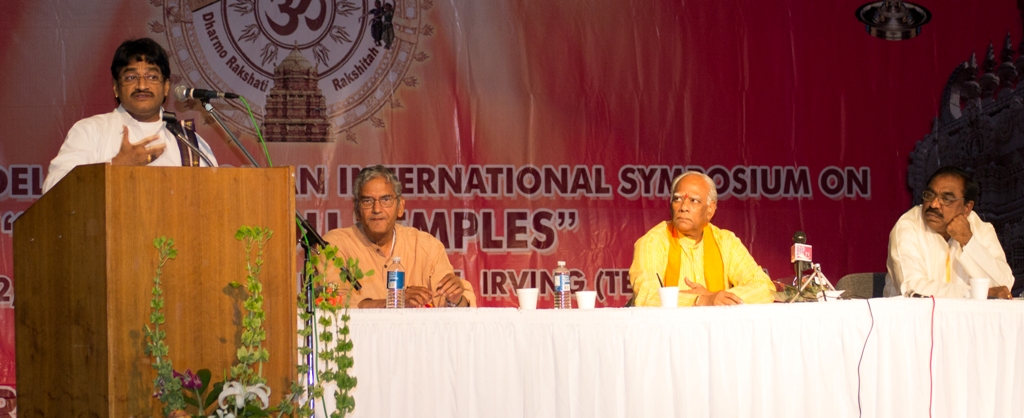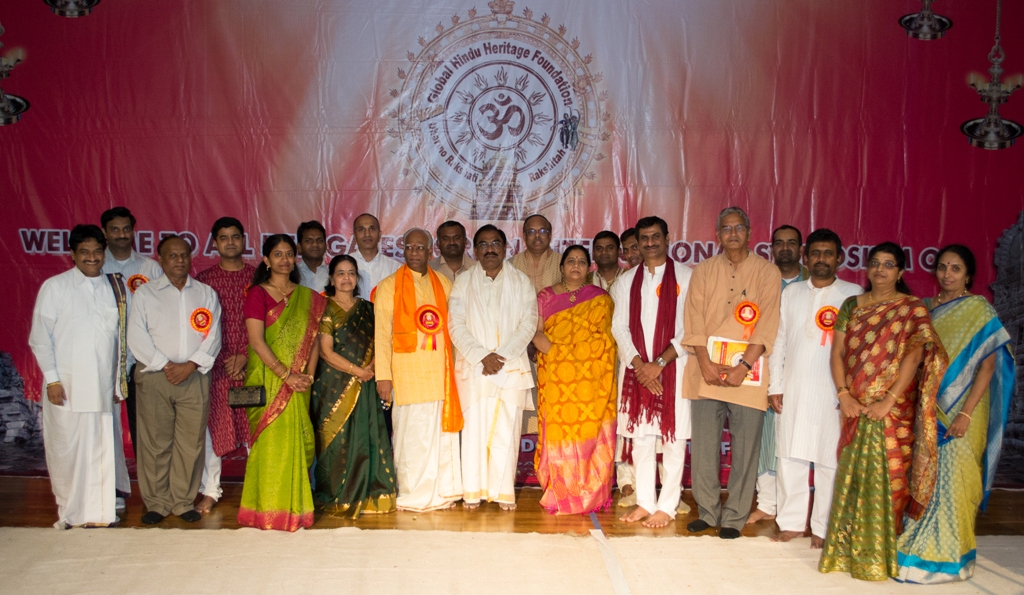 About the Author